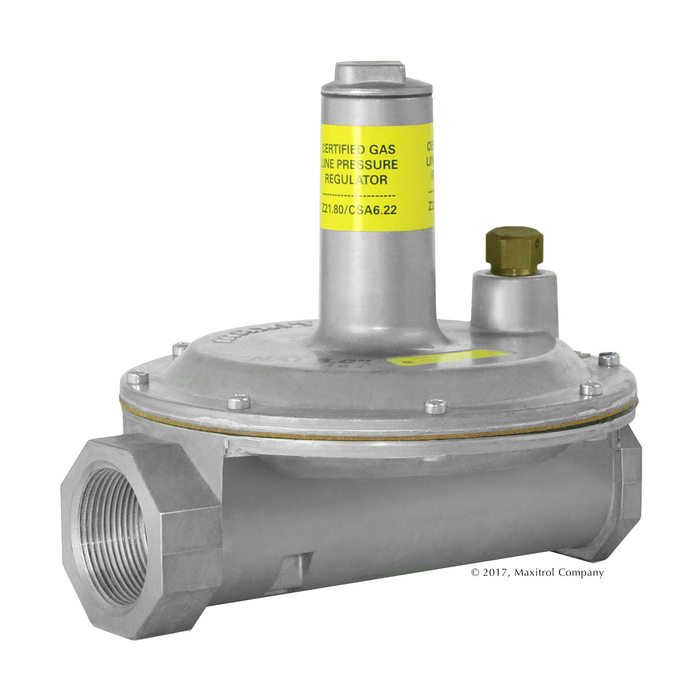 1-1/2" 325-7AL Vent Limited Regulator | 1250 MBH | 2 PSIG Systems
Original price
$0.00
-
Original price
$0.00
Maxitrol's 325 L-Series are CSA certified (ANSI Z21.80/CSA 6.22) for 2 psi inlet pressure, with an outlet pressure range of 7 to 11 inches w.c. 

Call for propane applications

The L-models are for use on 2 psi piping systems such as CSST (corrugated stainless steel), semirigid copper tubing, or steel/black iron pipe. The regulators reduce pounds of pressure to a level within the appliance or equipment's operating supply range. The line regulator is located upstream of appliances already fitted with a regulator.
Product Documentation: